DISASTER RECOVERY SERVICES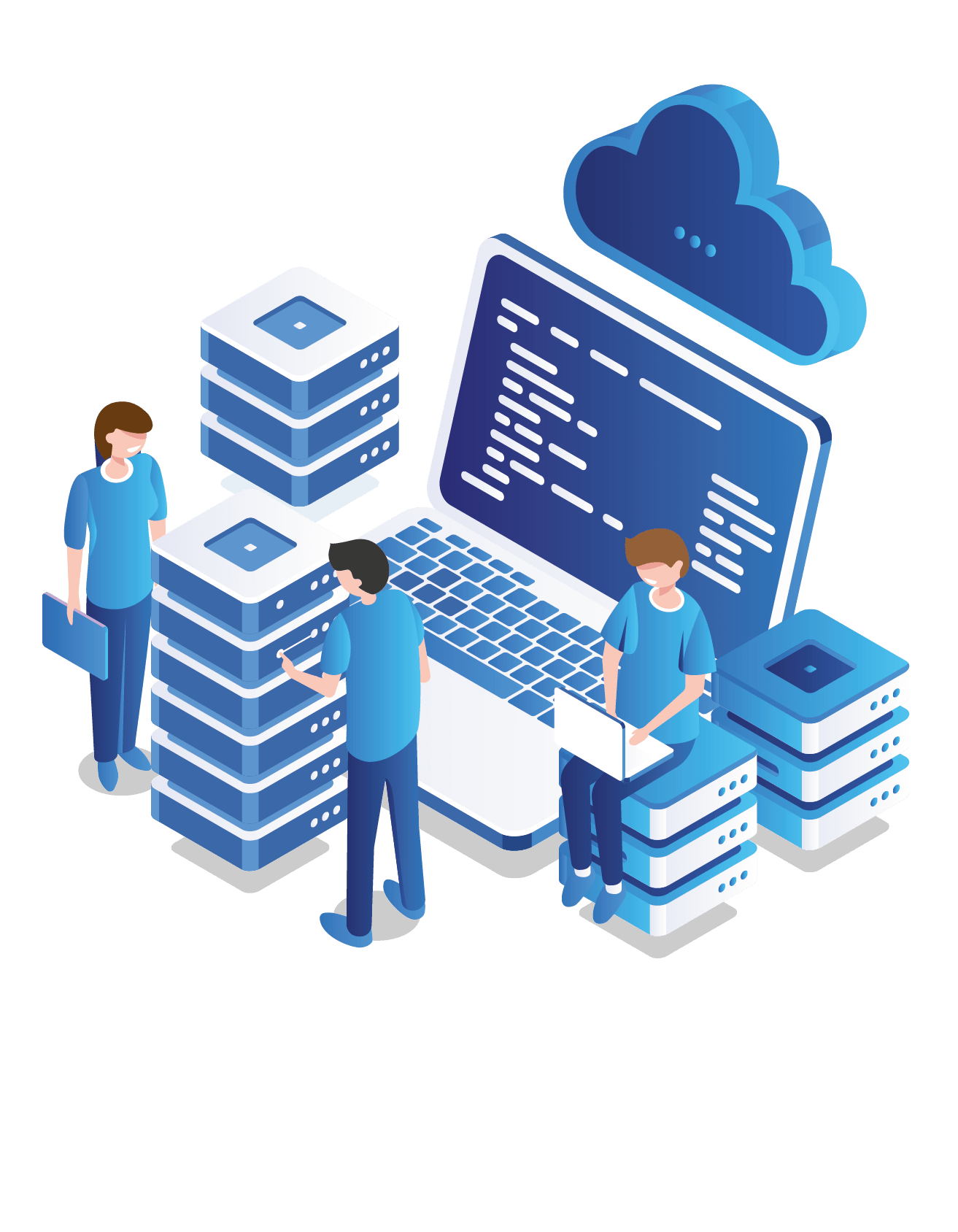 DISASTER RECOVERY, DOWN TO SECONDS
Disaster Recovery Service (DRaaS) powered by Zerto provides business continuity by replicating your entire infrastructure securely to a secondary location. By using real-time journal-based replication to log all changes, this service permits any point-in-time recovery down to the second for the entire length of the journal. Numerous of the manual tasks associated with a typical BC/DR solution are automated with Zerto, removing and eliminating errors.
GET CONSULTANT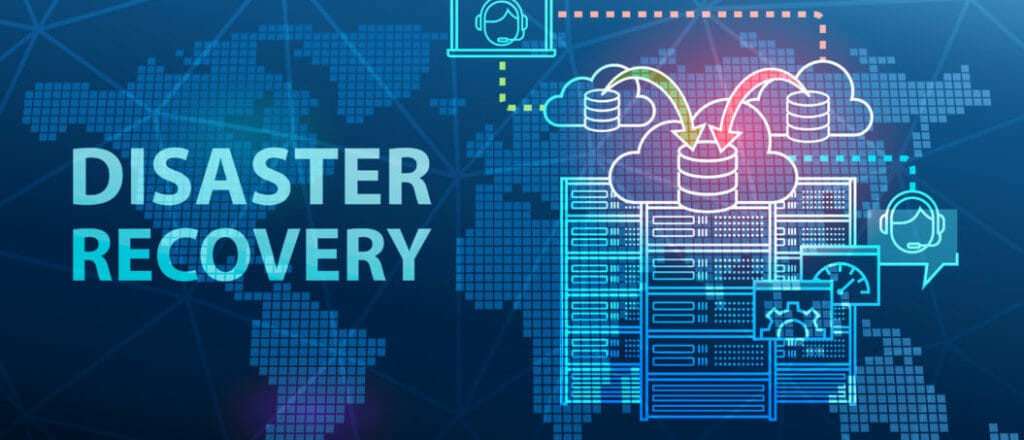 DISASTER RECOVERY SERVICES (DRaaS)
POWERED BY:

ZERTO 
Whether you are having system issues, or a major natural event caused your entire business to go down, our solutions can have you up and running with a few clicks. We can reduce your RTO's and lower your RPO's so that you can have business continuity. You can have your entire business up in a matter of minutes instead of days/weeks/months. Our partnership with Zerto allows us to provide industry-leading DRaaS solutions which replicates data on a second by second basis.

What is Disaster Recovery Plan?
(DRP)
A DRP is a structured, step-by-step document that dictates how your team responds to unforeseen catastrophic disruptions to resume normal operations as quickly as possible. The actual process of disaster recovery can take many forms depending on the industry. However, it all stems from having a solid DRP.
CONDUCT A BUSINESS IMPACT ANALYSIS
(BIA)
A Business Impact Analysis is a prediction of what effects a disaster would have on the business at varying levels of intensity. It takes into account the possible impact on finances, assets, human resources, customers or clients, safety, contracts, among others.
FEATURES OF DISASTER RECOVERY
Data protection and recovery is at the heart of every disaster recovery plan. By maintaining up to date backups, you can restore it in case of loss or corruption.
Every minute your team spends idle translates to revenue loss. Having a disaster recovery plan ensures that even in times of severe disruptions, everyone can keep working to keep your business going.
You don't want to lose your customers, clients or partners in the event that your business operations are interrupted. It is easy to lose their confidence if every time you face a problem, it takes days to recover. Disaster recovery helps keep your reputation intact.
Many laws both federal and state mandate that businesses have disaster recovery plans be put in place
THE ELEMENTS OF IT RESILIENCE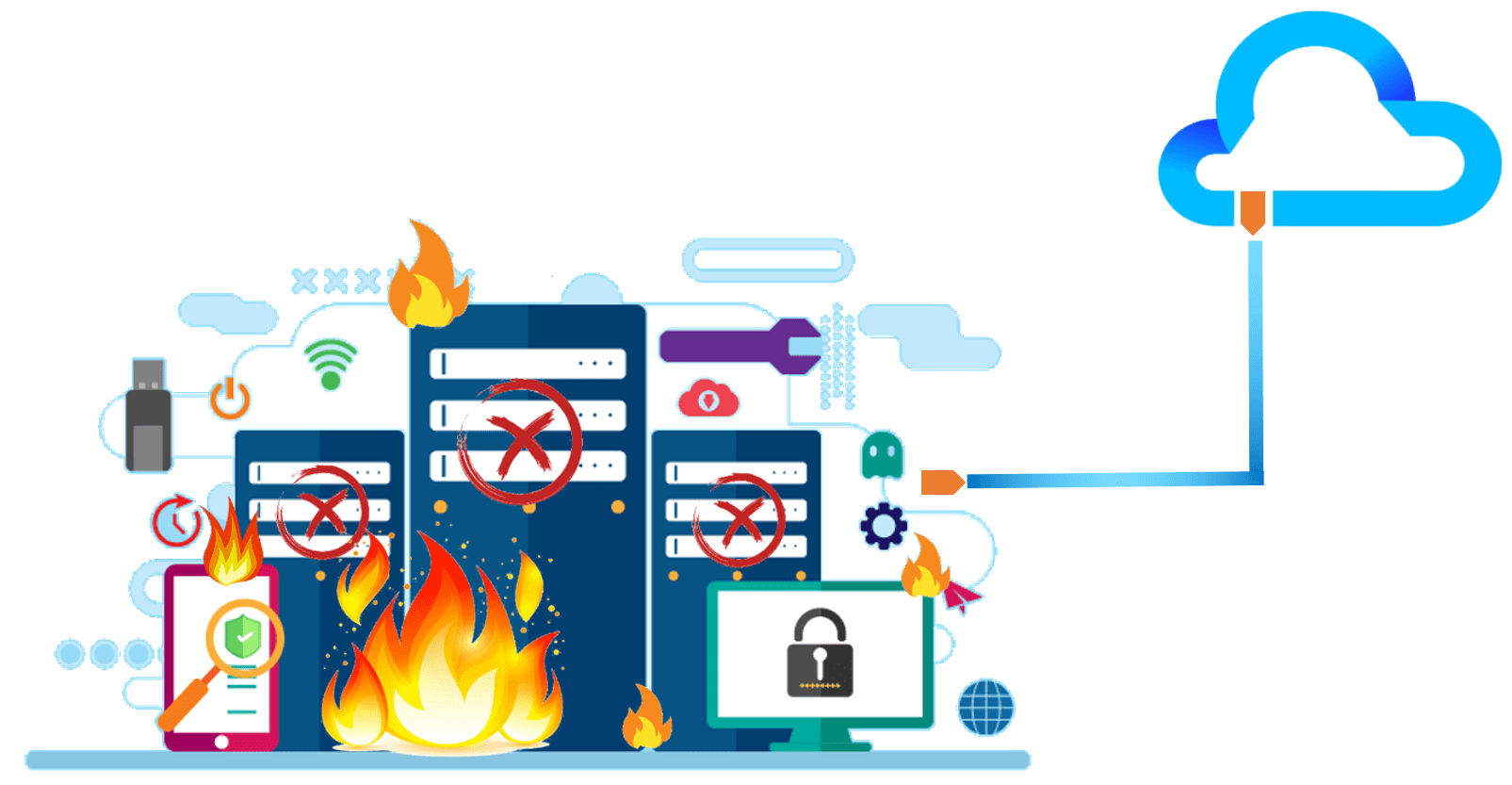 With real-time block-level replication, every change made is automatically written into a journal so you can rewind to any point in time immediately before an incident.
Stay on top of your investment by using intelligent reports that help them identify areas of concern like average RPOs, network performance, and storage consumption.
Continuously capture and track data modifications so you can restore back to any point in time with remarkable granularity.
With a few clicks of a button, you can safely and securely failover your entire replicated infrastructure to your failover site.
Pass audits and stay in compliance with built-in reporting and hassle-free failover testing in a responsive and quick time.
The Zerto Mobile app enables you to remotely view the status of your entire protected environment—any time, anywhere.
WHY ZEG SOLUTIONS DISASTER RECOVERY 
ENCRYPTION AND SECURITY
Our disaster recovery platform utilizes high level of encryption in both connectivity and storage. Data encryption ensures that your data cannot be easily hacked or breached.
24/7 MONITORING
Intelligent monitoring allows our NOC to continuously provide health check of the system for any failures and proactively engages to ensure your recovery SLAs are met. 
PERIODIC INTEGRITY AND REPORTING
Our unique backup platform has been designed intelligently to check the integrity of the backup taken periodically and report any data corruption. 
COST EFFECTIVE
ZEG'S platform compared to competing platforms is much more cost effective we eliminate the needs for additional licenses and extra hardware.  
TAILORED SOLUTIONS
Our experts will evaluate your requirements to ensure the best possible customized solution to address all your business requirements.   
LOW BANDWIDTH PERFORMANCE OPTIMIZATION
ZEG'S DRaaS platform can be configured for low bandwidth environment to maximize efficiency.  
CUSTOMER SUPPORT
Our local team is available to offer technical support as well as on-premise consultation, support and maintenance. 
TEST ANYTIME
Our platform allows you to test your disaster recovery yourself anytime you want and as often as you need with full visibility of infrastructure 24/7.  
Why Disaster Recovery Plan?
Statistics released by FEMA show that 40% of disasters fail due to disasters. Even worse, 25% of those that do recover fail within a year. To ensure that your business can rise from the ashes successfully in case of a disaster, you first need to protect it with a disaster recovery plan. In broad terms, a disaster recovery plan is part of a Business Continuity Plan which spells out how you can ensure the continuity of your business in the face of disruptions. A major component of this is an IT Disaster Recovery Plan or IT DRP…..
CONTINUE READING ARTICLE.....
Disaster Recovery Services (DRaaS)
Whether you are having system issues now or a have had major natural event that caused your entire business to go down, our solution can help. DRaaS can have you up and running with a few clicks at any given point of time. This helps reduce RTO's and lower RPO's. You can have your entire business up in a matter of minutes instead of days/weeks/months. Disaster recovery is crucial for any business. Contact our team today to learn how we can help you stay protected in case of a disaster or system failure. 
NEED CONSULTATION?
KEY FEATURES OF DISASTER RECOVERY (DRaaS)
NEED CONSULTATION?
DROP US A LINE! WE ARE HERE TO ANSWER YOUR QUESTIONS 24/7