Backup and Disaster Recovery (BDR) is very much a thing of the here and now, unlike what most people like to think of it. How prepared you are for the future depends on your investment today, and it can mean everything to the continuity of your business when disaster comes knocking.
As such, no one should be content to just hand over their business data to a backup provider without first asking some critical questions. Zeg Solutions in Houston, Texas, knows all there is to know about BDR, and our experts are here to offer some useful tips.
These crucial questions need to be asked of your BDR provider to determine their suitability to your needs.
1.    How often are my backups? If necessary, for my business, can frequency be increased?
Backup services will always include a specific backup frequency that can be customized to the needs of your business. You need to know whether your data is going to be backed up continuously or scheduled.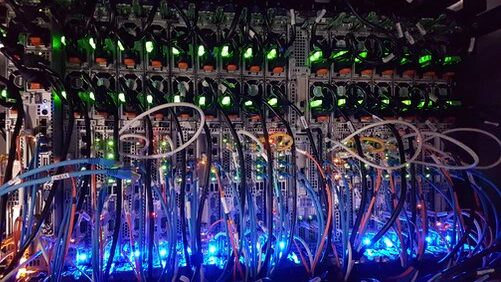 Continuous backup – every change to a file is backed up immediately. Continuous backup may also be a marketing trick for backups that occur once every minute, once an hour, etc. Get it right with the provider from the get-go.
Scheduled recovery – this refers to recovery that occurs in batches. Anything less than continuous is technically scheduled recovery, although it typically refers to daily, hourly, or weekly backup as well as other types of batched backup operations.
The frequency of your backup is dependent on how sensitive your business data is. For example, financial transactions that occur in the thousands every second need immediate backup in case of loss or theft, while updated customer records can be updated on a more relaxed scale, perhaps daily. As your backup provider, Zeg Solutions is able to offer bespoke solutions to cater to your unique needs, no matter the size of your backups.
2.    Can we receive email notifications on backup failures?
Data backup solutions are not infallible, but the next best thing is that you should always be notified the moment backup fails. Many companies in various industries are actually required by law to notify concerned parties in case of any breach of data integrity. That includes data loss, data theft, corrupted data, and other compromising events.
This is one reason why it is important for your backup infrastructure to offer automatic and timely notifications in the case of failed backups. Apart from notifications to the IT team, the business executions need to be notified in real-time so that appropriate action can be taken.
Only top-notch data back and recovery providers can assure you of complete transparency and reliability in this aspect. Regardless of the backup frequency agreed upon, always make sure that you can trust your provider of choice to keep you in the loop in case of failure. That is what you can expect from Zeg Solutions.
3.    Are my backups accessible to me directly?
In other words, how soon, in the event of a disaster, can you expect to restore your data and get back on track? There are many factors that go into determining the reliability and speed of data recovery options.
Cloud data backup and recovery is easily the most reliable and convenient. So long as network connectivity is active, you can get back your data and business operations going in minutes. However, cloud backup can also fall prey to attacks.
The best data recovery options also involve cold backups (i.e, disconnected from any live network connection) in at least two separate locations to ensure the continuity of the business in the event of large scale disaster.
No matter what option you choose, your data should always be accessible to you at a moment's notice. It allows you to maintain continuous checks on the integrity of backup data and ensure that no unauthorized parties can gain access to it.
The team at Zeg Solutions ensures that authorized personnel from your company always have access to backed up data. Thanks to our cloud-based innovative solutions, you can always use your private credentials to check-in and use your stored data at any time.
4.    How often are backups tested?
You should never have to wait until a disaster occurs to discover that your data backup is not performing as expected. Backup testing is necessary to assure yourself of data integrity at regular intervals. This testing is done by either in-house IT teams, the backup provider, or both.
The frequency of backup is crucial. For static workloads, you can usually get away with annual testing. However, mission-critical workloads should have frequent, preferably automated testing and verification schedules.
The actual data backup testing ranges from partial testing of random backup portions to full simulated restorations depending on the type of data involved. For databases and system backups, it is usually enough to test the response of the backup data. For full system images, testing login and boot up may be sufficient. There are also other backup and data testing techniques to ensure it's integrity.
Zeg Solutions tailors backup testing strategies and protocols to each of our clients to ensure optimal testing frequency and comprehensive testing techniques. Ensuring 100% backup integrity is part of our commitment to clients, no matter the scale of their backup.
5.    Can you produce a report on backup restore tests?
Every backup data test should be accompanied by a comprehensive and intelligible report submitted to the executives. That way, any problems dug up by the backup tests can be solved in a good time before disaster occurs.
In-house IT teams also need access to continuous backup data testing reports and conduct their own tests to ensure the integrity and safety of stored data. For companies that deal with large amounts of electronic records and data, it is the work of Chief Information Officers (CIOs) to ensure proper backup testing and maintenance policies.
Best Backup and Disaster Recovery Solutions Provider in Texas
Zeg Solutions headquartered in Houston, Texas, specializes in data backup and recovery, business continuity plans, disaster recovery planning, and other recovery options for all kinds of business in the US.
We like to be exceptional when it comes to infallible security, flawless service, and comprehensive solutions tailored specifically to your needs. Talk to us today to learn more about what backup and recovery solutions we have for you.