When we are talking about cloud services, we are generally referring to what is actually called a cloud storage. We may be well aware of the safety and the comfort we seek by backing up our data on a cloud based server, but we should also be aware of the fact that this option is usually made possible by a cloud storage service and is different to its successor.
Although the terms "cloud storage" and "cloud computing" may be used interchangeably by people who are not quite acquainted with their differences, these two systems are different in a variety of options but they do have the similarity of being derived from the same source, the cloud.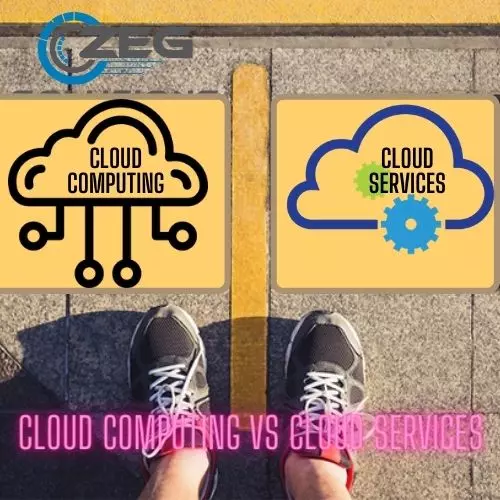 Cloud storage
Cloud storage is fundamentally a service model that enables us to maintain and manage our data and to back it up and is available to every user over a network, often the internet. The payments are generally determined by per-consumption, monthly rates. Added operating expenses by cloud storage providers have made the technology more expensive then what users typically bargain for, and this has somehow nullified the decrease in the per-gigabyte cost.
You may have heard of Google Drive or Dropbox as they are two of the most well-known cloud storage systems. Cloud storage enables us to store our Data, for example songs, videos or applications on the internet just as we can save and keep them on our computer. Once the data is stored on the servers, anyone who has an access permit will be able to gain access to the data through different devices.
Cloud storage gives you an unlimited space to store your data. It is very common among different businesses to use this space to store and share their documents. So, while helping companies to preserve their important files, cloud storage systems also enable them to have a more efficient opportunity of collaborating on a project with other counterparts.
Cloud computing
Cloud computing is in a way an extension of cloud storage which is used to accomplish a wide range of digital tasks. One might argue that its emergence can be defined as the next stage in the evolution of the internet. While cloud storages are used to save data and keep it accessible for any time they may be required, cloud computing is used when someone wants to work on a project.
The similarity mentioned earlier lies here, that you will have to move your data to the cloud before being able to make use of the systems available in cloud computing.
Once the data is available on the cloud, anyone having an access will be able to work on the material the way they want.
due to its numerous benefits, cloud computing is gaining recognition quite rapidly in the fields of digital and business. these benefits include transparency, efficiency and innovation in the solutions it can offer.
It is also capable of reducing the obstacles present in the way of communication and giving the users access to more customers and contractors.
Below are some of the most important factors that can distinguish cloud computing from cloud storage:
 Cloud storage only enables you to store your data and to share it, but cloud computing offers you the possibility to work on the data wherever you are, in order to transform it into a desired state.
 While cloud storage is utilised for both professional and personal means, cloud computing is more exclusively targeted towards businesses.
 One may need more storage space to establish a cloud storage system, while the crucial requirement for establishing a cloud computing system will be having higher processing power.